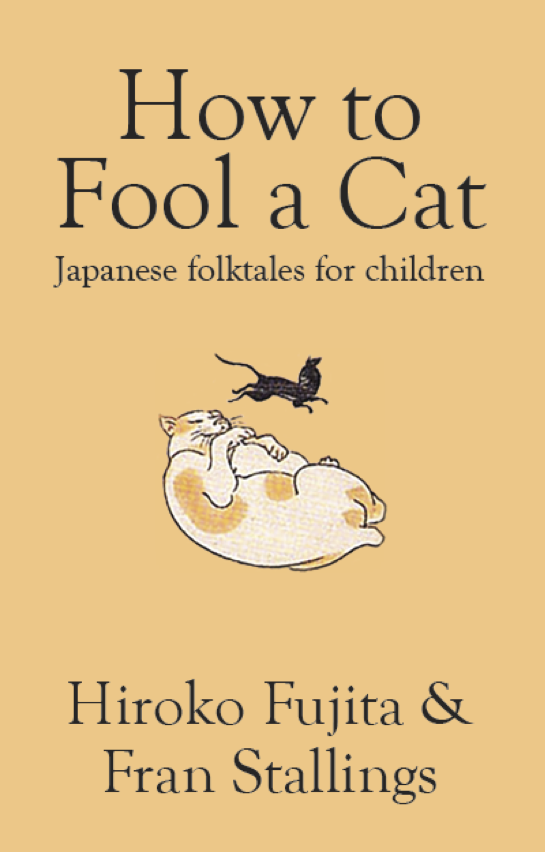 Thirty-nine of Hiroko Fujita's traditional stories and 3 games, edited and adapted by Fran Stallings.
Just released by Parkhurst Brothers Publications.
"How lucky we are to have even more of Hiroko Fujita's delightful children's folktales from Japan! Fran Stallings has done an excellent job of framing these for us. Fun tale-sharing for teachers, librarians, and grandparents." --Dr. Margaret Read MacDonald, storyteller and author of  The Boy from the Dragon Palace: A Folktale from Japan
"Charming and captivating, these authentic and little-known Japanese folktales are told clearly and simply, making them are easily accessible to young listeners at home or in the classroom. Thoughtful comments and notes from the two tellers provide clear tips for successful telling, along with a very useful glossary. If you tell stories to children, this is a must-purchase book!"  --Sherry Norfolk, Storyteller, Author and Teaching Artist
"These tried and true stories are sure fire hits with listeners of all ages. Hiroko Fujita is a living treasure. What a joy to hear her voice in these wonderful tales from the Japanese countryside. Stallings's translations are artful." --Nancy Simpson, storyteller and retired elementary teacher.
"This is a sparkling collection of Hiroko Fujita's tales drawn from her childhood in rural Japan and developed by retelling for many years and many ears, many miles and many smiles. And who could render them ready for use more skillfully than her native-English-speaking story partner Fran Stallings? Stallings' scholarship is impeccable and her extensive experience partnering with Mrs. Fujita has delighted many diverse classrooms in both the United States and Japan."  --Storyteller Mary Grace Ketner, San Antonio, Texas.